New GFG Product
user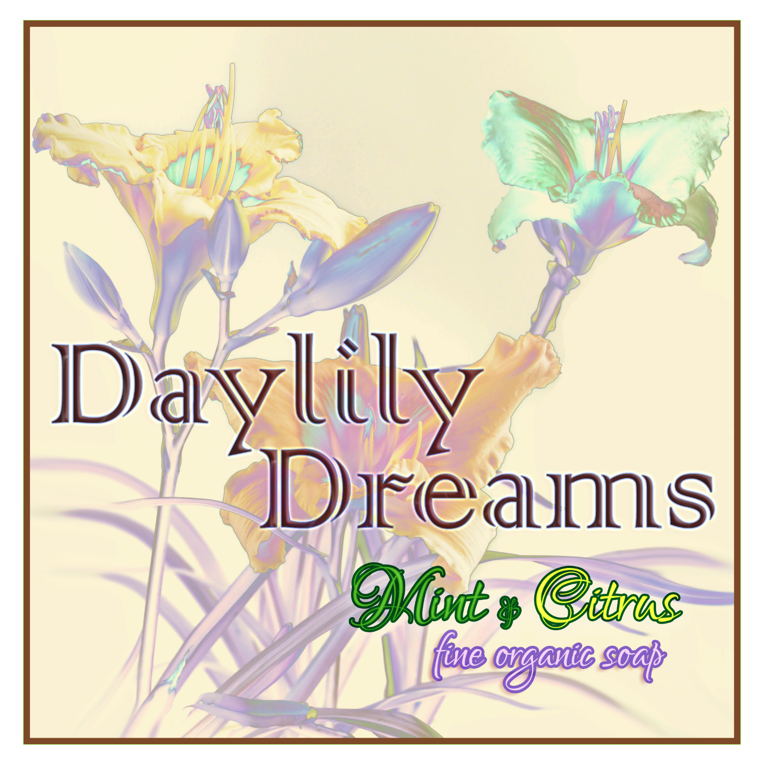 As husband & wife, parents, grandparents, and professionals, our work reflects lifestyle and beliefs. A love of nature and a desire to serve our fellow man by making the world a better place are driving forces in our creativity. Our vision to bring joy and comfort through beauty is personified in our brand commitment, 'PROVEN TO PLEASE®'.
At Gablehouse Farm & Gardens we understand your passion, joy, and delight for all things daylily. That is why we have taken the time to search out Shantel Cooke – an award winning Alberta soap maker from 'Tanglewood Gardens & Farm', near Caroline.
We are pleased to introduce 'Daylily Dreams'® – an exclusive, sweet orange & mint organic soap – a true delight; worthy of its name! – A unique and practical addition to our 'PROVEN TO PLEASE®' brand commitment.
'Daylily Dreams'® will retail at $7.50 per bar; as well as be part of the 'FRESH EVERY MORNING®' gift package (see ad on Home Page).
We hope our work is inspiring and will bring joy and comfort you can share with others.
Yours in daylilies, Jeff & Carolyn.